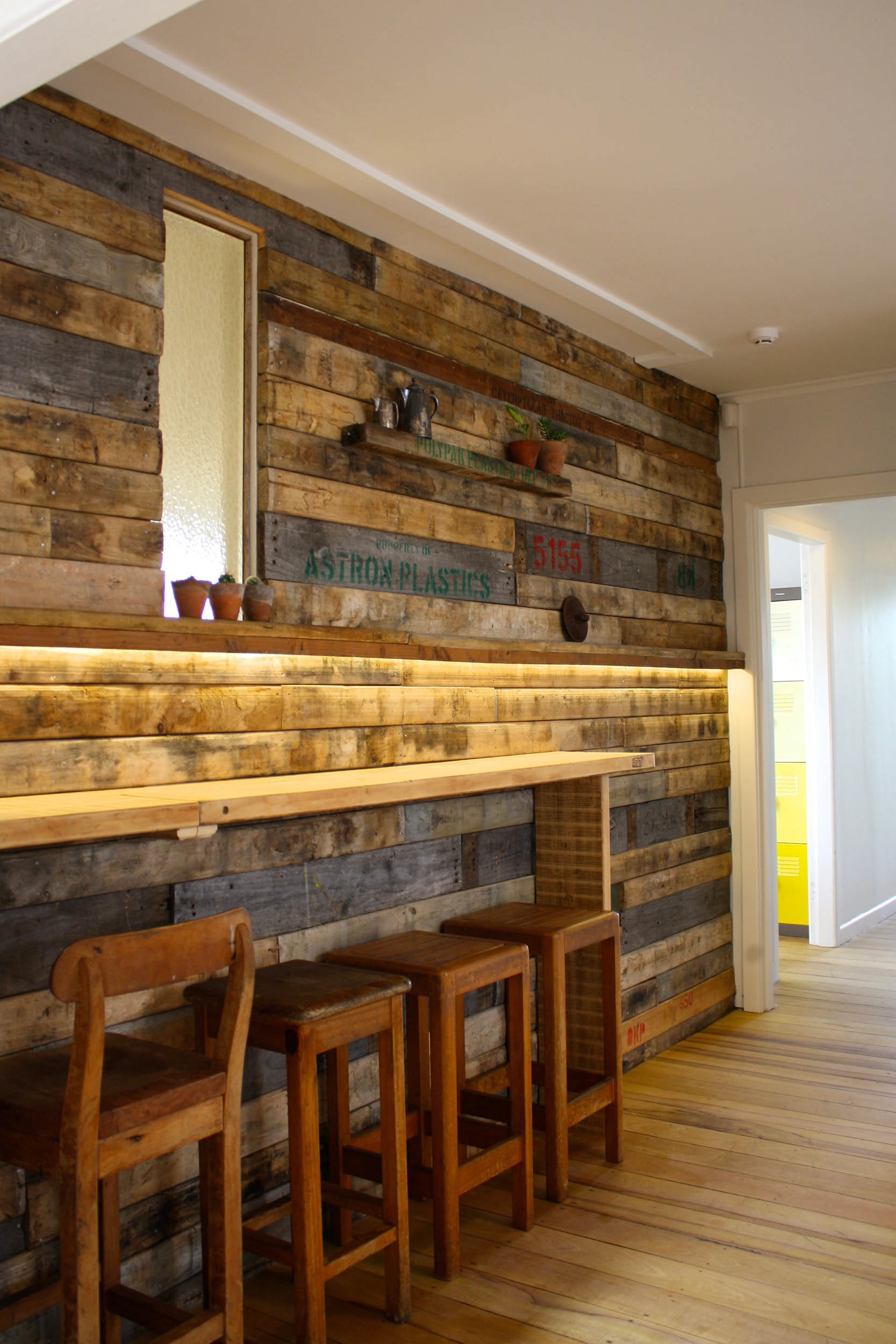 EcoMatters is a non-profit organisation that offers a wide range of community-based environmental initiatives in Auckland.
EcoMatters deserved an office that truly reflected their values. The design was underpinned by concepts such as flexibility and movement, social well-being, creativity and increased productivity.

Another key driver was to showcase sustainable practices. Wherever possible recycled materials were obtained. With the re-designing of many old and forgotten pieces there is a quality and a story there that can rarely be found using something brand new.
All new materials were chosen for their environmental credentials. Waste management was a critical part of this project; many of the unwanted materials and items were diverted from landfill to reuse.

This considered design demonstrates it is possible to create a healthy, functional and contemporary space with the least amount of harm to the environment.